The start of the year is the best time to look at how the marketing ecosystem influence today's culture.
2022 will be a year we experience strategic changes in various areas and industries, especially when it comes to diversity and inclusivity when connecting and satisfying customer needs.
As marketing is constantly evolving, we've gathered a few engagement trends that we think will impact today's culture.
The modern understanding of marketing, on the other hand, is based on dividing consumers into similar and different groups on the axis of 'consumption trends'. It considers sending marketing messages that can bring consumer satisfaction and continuation of purchase.
The modern marketing approach adopts the 'targeted marketing strategy' due to the dynamics formed in line with the changing needs of the modern society.
Modern marketing has created an awareness for the consumer, and as a result, a consumer model has emerged, which we can call the conscious customer and who has the will to buy the product offered to the market.
Contrary to the classical marketing method, the modern marketing method prioritizes the objectives of profitability, continuity and investment and shapes its marketing activities within the framework of these concepts.
Marketing methods and understandings vary according to the changing needs of individuals as a result of changing social conditions and conditions. However, the need for marketing for businesses to sell, increase profits and be permanent remains constant.
The 2020 global pandemic notably impacted influencer marketing as more creators joined the influencer circuit, and businesses noticed uptick growth from content creation from Instagram, TikTok, Facebook, and Linkedin.
Food, fashion, and beauty social media content creators took the spotlight in driving brand discovery encouraging consumer purchases, highlighting the importance of building a community while fostering a sense of trust and authenticity in a brand.
2022 expands the opportunities to both aspiring and renowned creators and influencers. Brands will focus on building long-term relationships with influencers to tap into the ROI while strengthening loyalty.
Brands are taking a data-driven approach when choosing influencers, focusing on Micro-Influencers, as they tend to receive more engagement and are affordable.
Even though the metaverse is now just emerging, brands are in the works, deploying technologies that put them influencers center stage to promote products and services.
Anyone can be an influencer. If you want to represent your brand, here is a list of courses to upgrade your content.
If you rather not be in front of your content, you can hire an influencer. Use these platforms to find influencers that fit your needs.
Fun Fact
The first Influencer instance happened 129 years ago.
In 1890, the Cadbury brand used Queen Victoria in its advertisements to promote its cocoa product. This study is considered to be one of the first examples of brands using celebrities in their marketing campaigns.
Influencer marketing is the shortest way to create a successful digital campaign in the recent period. In this context, working with an influencer whose followers produce original content suitable for your company in order to create a successful campaign; It will be suitable for transferring your product or service to your target audience.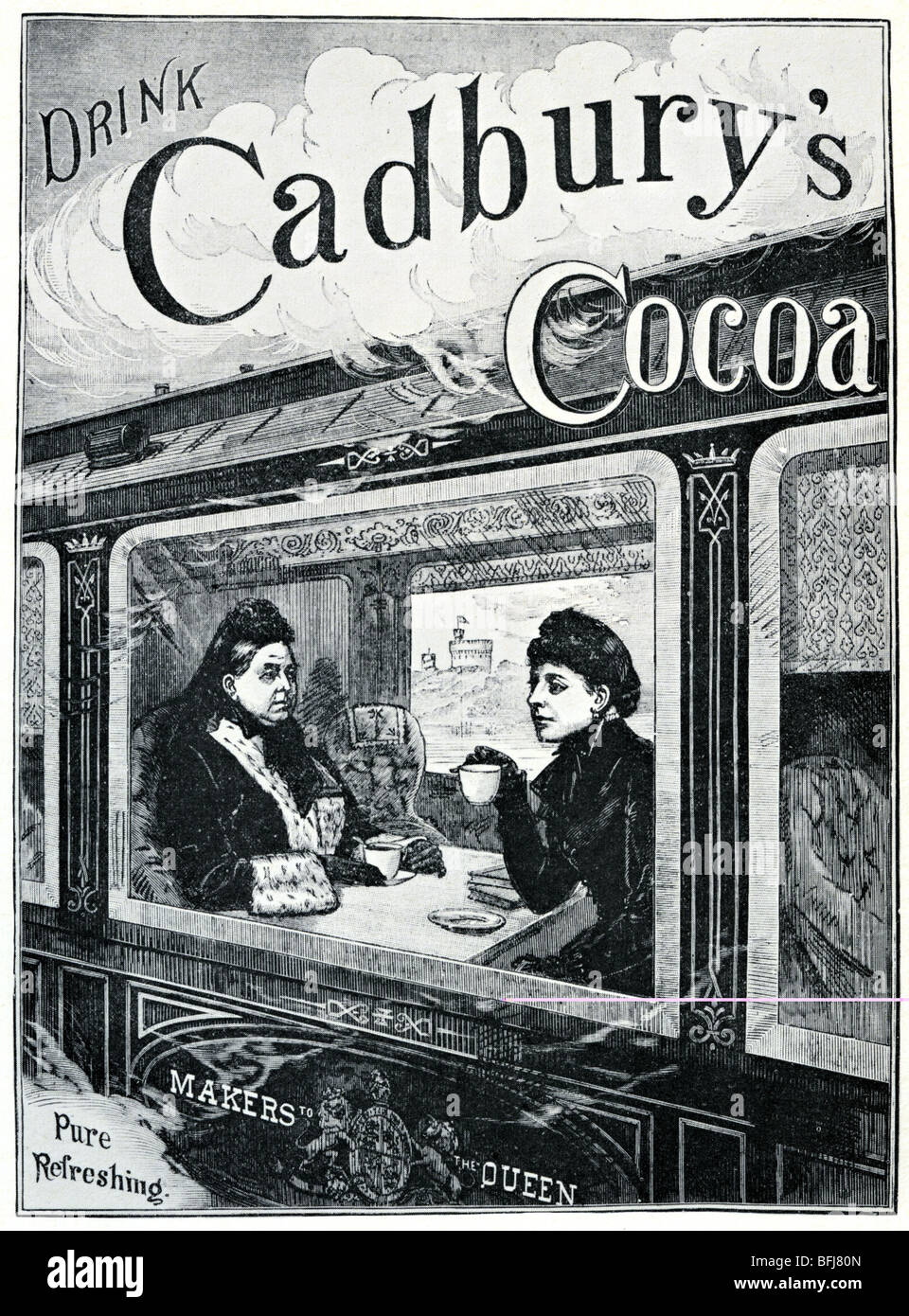 Short videos are on almost every social media platform, including TikTok, Instagram, LinkedIn, Google, Pinterest, and Youtube. Brands have noticed the rise and popularity of these short-form offerings and will not pass up on the opportunity to tap into their potential.
Marketers who have already begun utilizing short videos plan to invest more, while those new to its plan to embrace it fully in their operations.
Reports show that these short videos have the highest ROI compared to other social media strategies. Audiences' hunger and instant gratification mean that they'd rather watch a 60-second video than log into a brand's website to read the same information. Videos also have a higher convincing power when deciding whether to purchase a brand's product or service.
2022 will see more output of short videos by both creators, businesses, and brands. They understand that by leveraging this kind of content, there's a chance that it might be the competing factor among your rivals in the industry. Trendsetters will also be highly sought after as people strive to keep up with the vibe of the moment.
Some of the trends that we will see in 2022 when it comes to short videos include:
Brand challenges encourage their users to share a short clip of how their product or service has made their lives easier.
Emotionally driven content that aims at influencing the purchasing decision of a consumer
Educational content such as explainers or DIY videos that aim at helping the audience in their day to day lives
Short videos are quite easy to create as long as you identify your unique point of view. The secret that brands should know this year is to balance creating content that will fit with what's trending and sticking to the brand's value.
Mobile optimizes a website and displays to ensure that it's functioning correctly on all types of mobile devices. This helps your website achieve a much higher organic traffic and a better ranking on search engine result pages.
A well-optimized website will reform itself to work effectively on all smartphones in navigation and display. Many users quickly log out of a website the minute they don't feel attracted to the display. The majority of visits to organic search engines are done over mobile phones.
This means that you cannot afford to ignore optimizing your mobile websites in 2022 if you are looking to generate more leads.
Additionally, Google's algorithm in 2022 will favor websites whose content is optimized for mobile. And ensure your website's load time is perfect using a speed test.
A way to test if your site is responsive, go to the Googles Mobile-Friendly test or mobiReady.
4. Inbound Marketing and Outbound Marketing
While outbound and inbound marketing share the goal of increasing conversions and sales, they are vastly different. Inbound marketing happens when you create excellent, eye-catching content that will be discovered more naturally; Outbound marketing is when you reach individuals directly.
For example, to meet the definition of inbound marketing, you offer unmissable content such as blogs, white papers, email, social media, and SEO to grab the attention of potential customers. The content is then spread by word of mouth, social media posts, and ads that don't spoil the user's overall experience.
In traditional outbound marketing, marketers sought to "spoil" the consumer's attention. The brand places itself strongly in front of potential customers and hopes that they will be interested in buying. Some examples of outbound marketing include TV ads, billboards, telemarketing, radio ads, and direct mail.
Brands learned to form connections to offer their consumers' solutions by creating relatable, valuable, and enjoyable content for their target audience.
The process of inbound marketing includes SEO, events, content marketing, social media, and more. All these strategies attract users through various content and avenues to increase engagement.
Basic principles include understanding customer personas and utilizing demographic data to improve brand messaging and engagement.
2022 calls for more authoritative content that is valuable to the consumer. Trust, expertise, and purpose lead this year.
5. Customer Experience (CX)
2022 will be the year of the customers. We're going to see a big shift in beliefs about marketing. The definition of marketing is no longer just about convincing people to buy from or work with you. Instead, priority will be given to delivering a great customer experience that will keep customers coming back for more. In a sense, when you focus on creating a positive business culture and providing a great service, the marketing business will almost take care of itself. The rise of online content has given customers more power. They are no longer passive when it comes to knowing about products. They can't wait to hear how good your products are. Instead, they go out and do research on their own. That's why you have to offer customers a little more than just information.
Customer experience is already a buzzword in marketing circles, but it's not a passing trend. According to a study conducted in the US, 73% of people say that customer experience is an important factor influencing their purchasing decisions, but currently only 49% of US consumers think that today's companies offer a good customer experience.
With the explosion of smart speakers and voice search in recent years, you might think that readable content is more important than visuals and design. But that's not the case. Although developments in voice search technology change the way we produce content, you should not ignore visual content.
Research shows that people prefer visual content over plain text. For proof, just look at the rise of image-focused platforms like Pinterest and Instagram. Google, Pinterest and other companies are also investing in image search technology. Image searches already make up 19 percent of Google searches, while 62 percent of millennials are more interested in image search technology compared to other technological advances.
Also, images are easier to remember then written content. Presenting visualized data, infographics, photos, and videos alongside your article not only makes your content more engaging, but also makes it easier for your message to reach the other party.
Six facts about visualization:
65% of people learn by seeing
The use of color images increases people's desire to read content by 80 percent.
The rate of people buying your product rises to 85% after watching a video.
93% of communication is visual. That's why visuals grab our attention and influence our approach.
Posts with images generate 180 percent more engagement.
Our brain processes images 60,000 times faster than text.
The increasing prevalence of data collection and advances in technology have greatly affected the level of personalization possible and consumers' expectations from their interactions with brands. Consumers today are fed up with the constant bombardment of marketing messages from various channels. Traditional advertising is losing its impact. So what's the solution? Personalized marketing messages that establish a genuine relationship between the brand and the target market.
According to a survey conducted by Epsilon, a marketing service provider in the USA, 80 percent of consumers stated that they are more willing to work with a brand that offers a personal experience.
The character of John Anderton, played by Tom Cruise in the 2002 movie Minority Report, is exposed to a lot of advertisements that directly address him by name while wandering around the city. At the time of the movie's release, such a form of marketing was seen as pure science fiction, but two decades later reality began to clash with Stephen Spielberg's imagination.
8. What is Social Commerce? (S-Commerce)
The concept of social commerce, which expresses the intersection of electronic commerce and social media channels, has been frequently encountered in recent years. This concept was first used by Yahoo in 2005. Its foundations were laid in 2008. So, to put it more concretely, what is social commerce?
The shopping system implemented on platforms such as Facebook, Twitter and Instagram, which are the most used social media networks in today's world, is called social commerce. In other words, we can say that it is not only a purchase, but also a marketing activity through referral. In this way, it is possible to convey the experience and tastes of other customers to customers.
At first, it was not thought that social commerce would become so widespread. This trading method, which was seen as just an assumption at first, experienced great success with the tremendous increase in the use of social media. With smartphones developing an ecosystem on their own, electronic commerce has gradually started to be replaced by s-commerce.
9. User Experience (UX) Design
"User Experience (UX) Design", which we know as UX, has become a must in today's digital marketing world. The basis of UX is to maximize the experience of the product or service designed with result-oriented thinking, on the customer and target audience.
This is very important when you want users to continually use your product.  You want customers to enjoy every interaction to continually gain traction. Learn how to upgrade your UX here.
Voice search isn't likely to lose its popularity and is heavily influencing brands' online content creation and marketing processes.
We disagree with the often-voiced prediction that the share of voice searches will reach 50 percent by 2022 (20 percent of searches are voice searches, according to Google), but we are confident that this statistic will become a reality in the distant future.
The smart speaker market is growing, with a quarter of homes in the US having Google Home, Amazon Echo or another smart speaker. Consumers also expect to use voice search more. According to research by PwC, 64 percent of 25-64 year olds who use voice search intend to use voice search more in the future.
11. Artificial Intelligence Based Automation (AI)
Will 2022 be the year robots rise? Maybe, but hopefully it won't be like a Terminator-like dystopian sci- fi movie.
In the last few years, we have seen great advances in artificial intelligence technology. The number of businesses managed using artificial intelligence technology and automation and supporting their marketing strategies with this technology has increased considerably in the past few years.
Remember, the human element in marketing is still very important (perhaps more important than ever), so your goal should be to support your marketing efforts using this technology, not replace the people behind your marketing strategy with artificial intelligence.
The net worth of the live video industry is expected to be $70 billion in 2022. Live video is very common among consumers, and they watch three times more live video than pre-recorded video. Video is also the most popular way for consumers to learn about products. Live video stands out as an option that increases engagement over passive viewing, as consumers feel they are part of the experience and in a position to influence the content.
Live video is a great way to grab the attention of your audience on Facebook or Instagram. These types of videos are very appealing to viewers because they are afraid they will miss something. If you think live video has a tiny bit of information you can't find anywhere else, or if you think you'll be the first to hear about new and exciting news, you're going to watch that video.