Pairgap
Pairgap connects people to buy property together based on combined buying power and compatibility.
Naming
Branding
Copy
Strategy
UX/UI Design
Product Development
Community
Ecommerce
Website Design
Custom Development
Consulting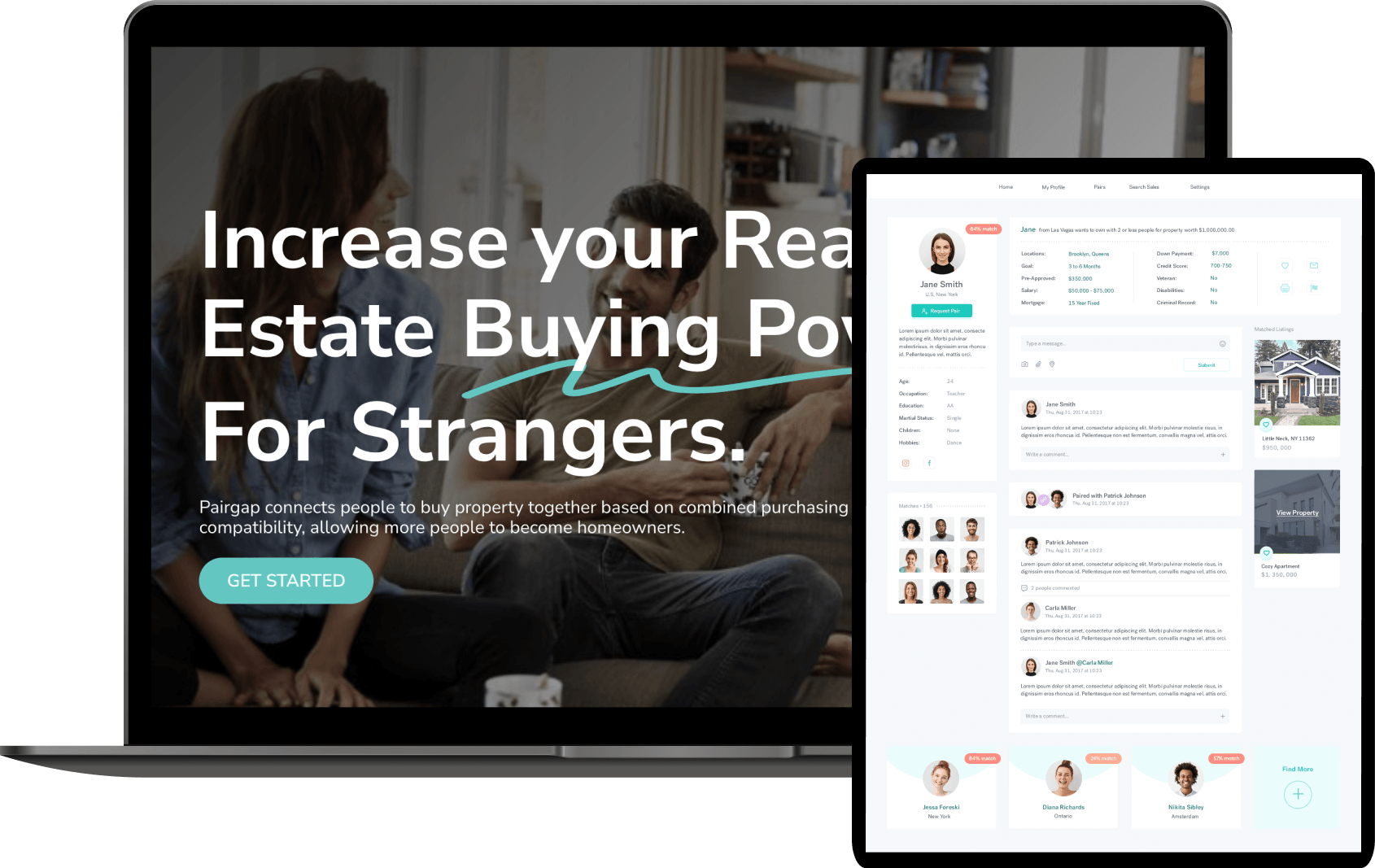 The Client
Nikki Merkerson is a Community Development and Housing Specialist. She is a real estate investor & developer, advocating for and empowering others to make smart investments.
She is the founder of Pairgap, an innovative web platform that matches ideal partners to one another with the intent of buying property together. The platform makes homeownership both accessible and affordable. Nikki strongly believes that by leveraging today's shared economy and matching potential buyers to one another, more people will have the opportunity to build wealth through co-ownership.
Our mission
Co-ownership helps mitigate the hurdles of homeownership and Increases your chances of loan approval. At PairGap, we're reimagining homeownership to fit into your actual life and we've streamlined the co-buying process to make it as painless as possible.
And this doesn't only mean finding the perfect home. It's about finding the right loan, payment plan, location, and everything in between. We're revolutionizing home buying, guiding you every step of the way.
We're breaking down industry walls and putting the power of homeownership in your hands.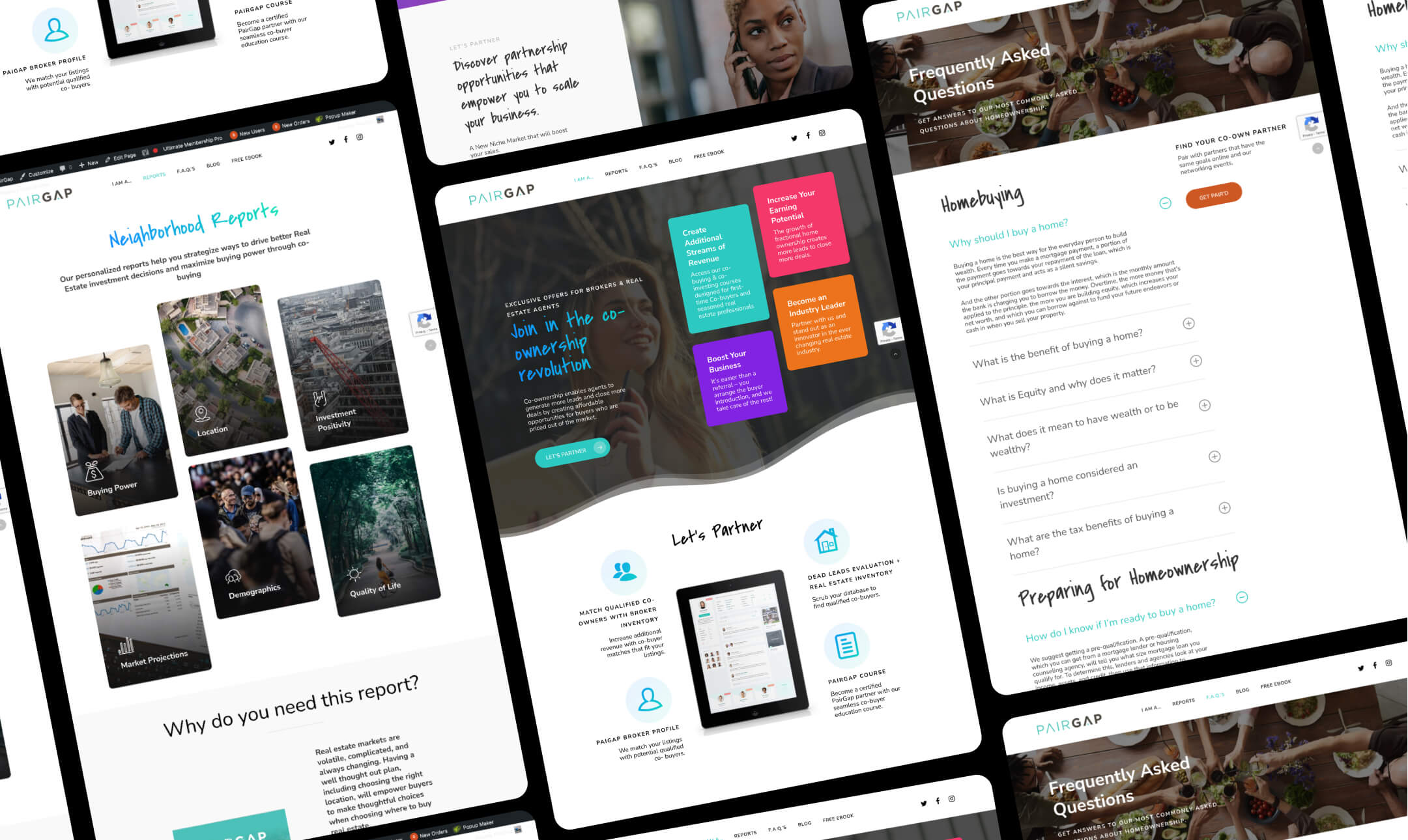 Success Story
"As first time home owners we hit many dead ends when looking for homes on our own and were getting discouraged. PairGap educated us on the home-buying process and put us in touch with the perfect team. Just a few weeks later we found the perfect investment property and are now in the process of closing on the property. PairGap helped us make our dream come true and I would highly recommend it to anyone looking to become a homeowner."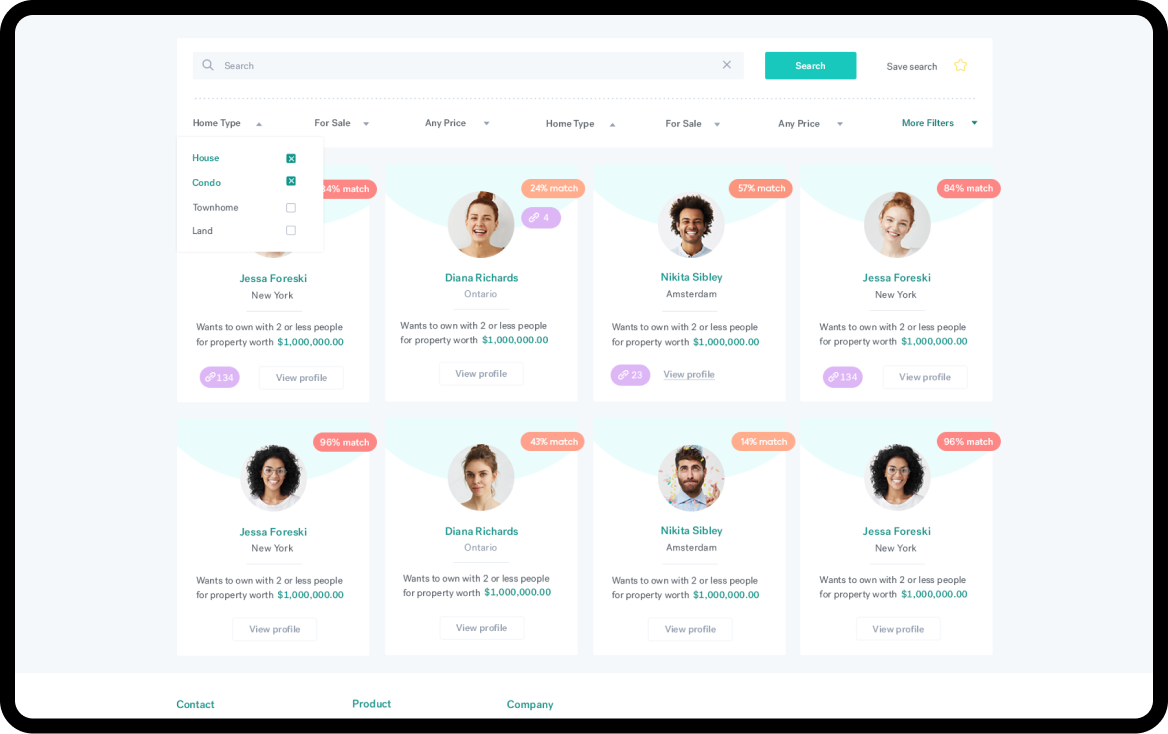 Aa Covered By Your Grace
abcdefghijklmnopqrstuvwxyz
abcdefghijklmnopqrstuvwxyz
1234567890
Aa Nunito
abcdefghijklmnopqrstuvwxyz
abcdefghijklmnopqrstuvwxyz
1234567890
What is Pairgap?
The new approach to homeownership.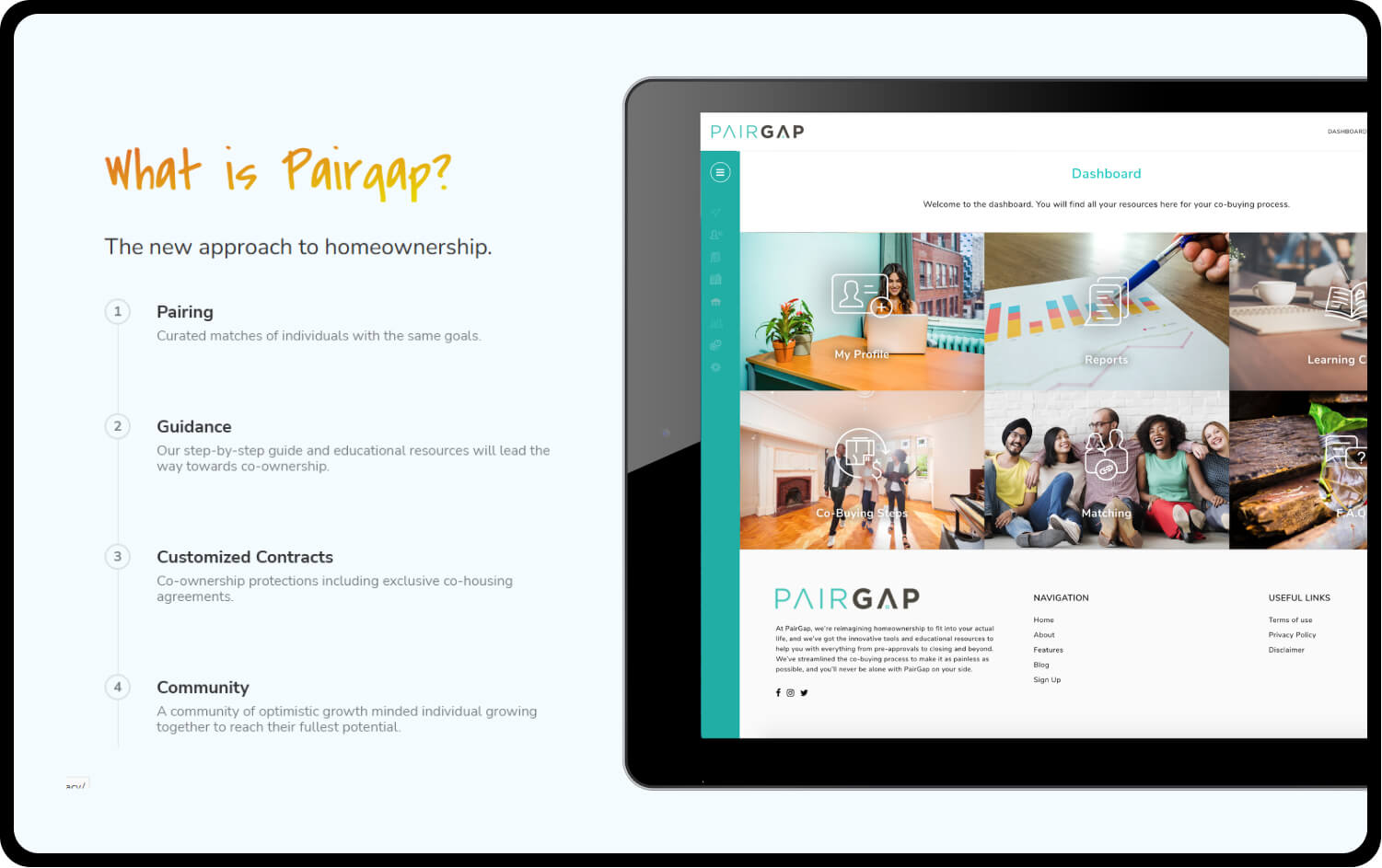 Why do you need this report?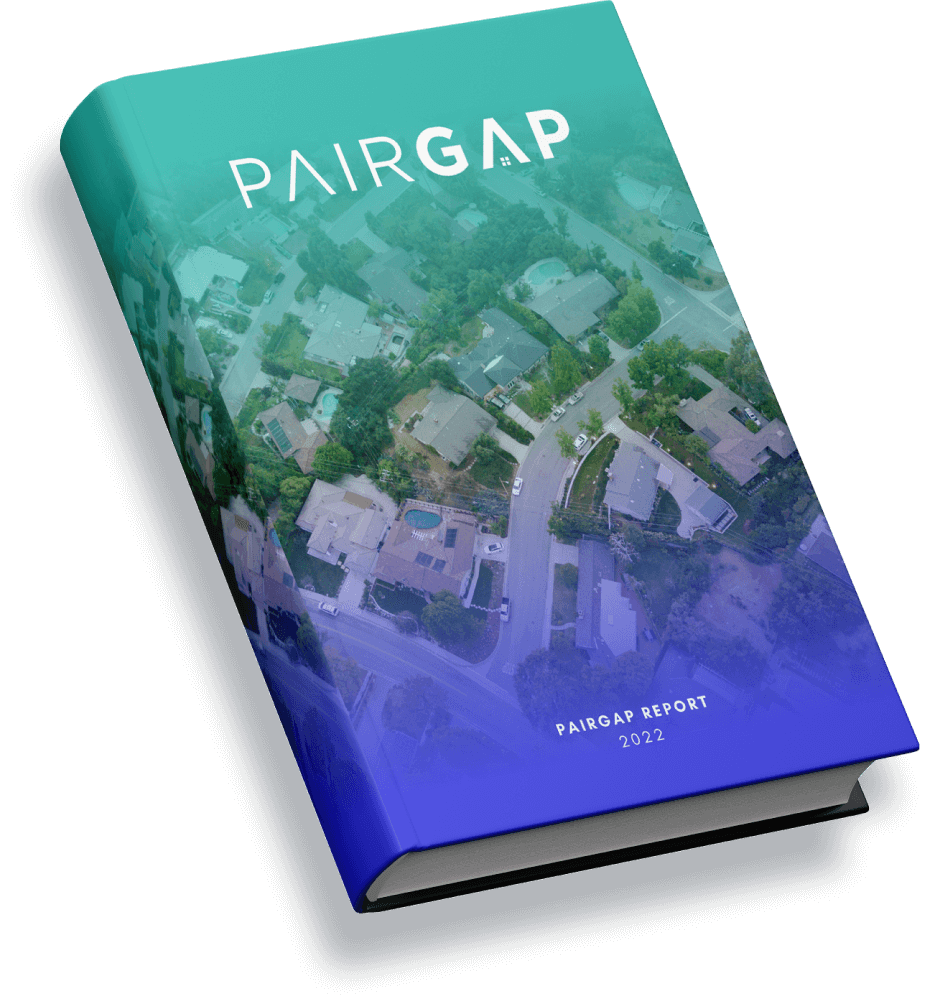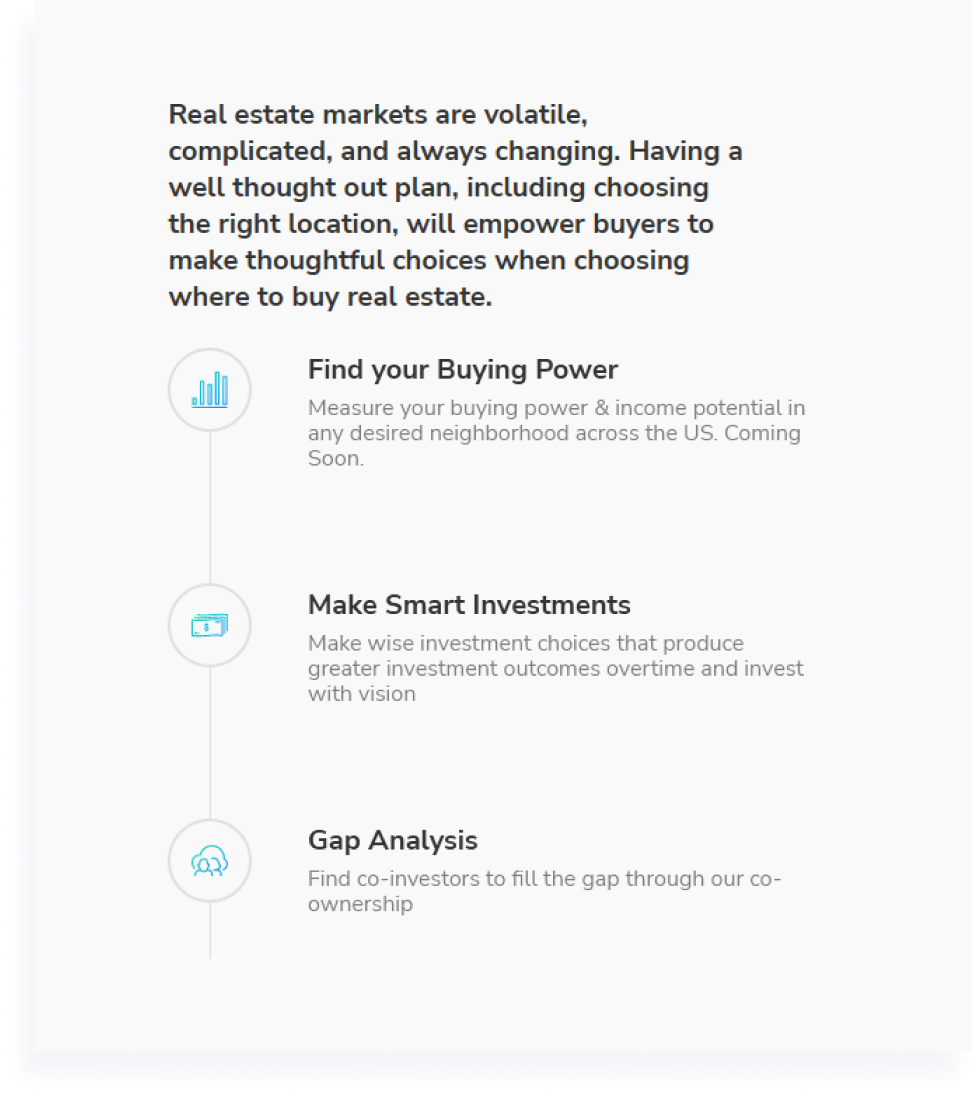 Order A Neighborhood Report
All Reports for only $499.99.
Mobile Responsive Available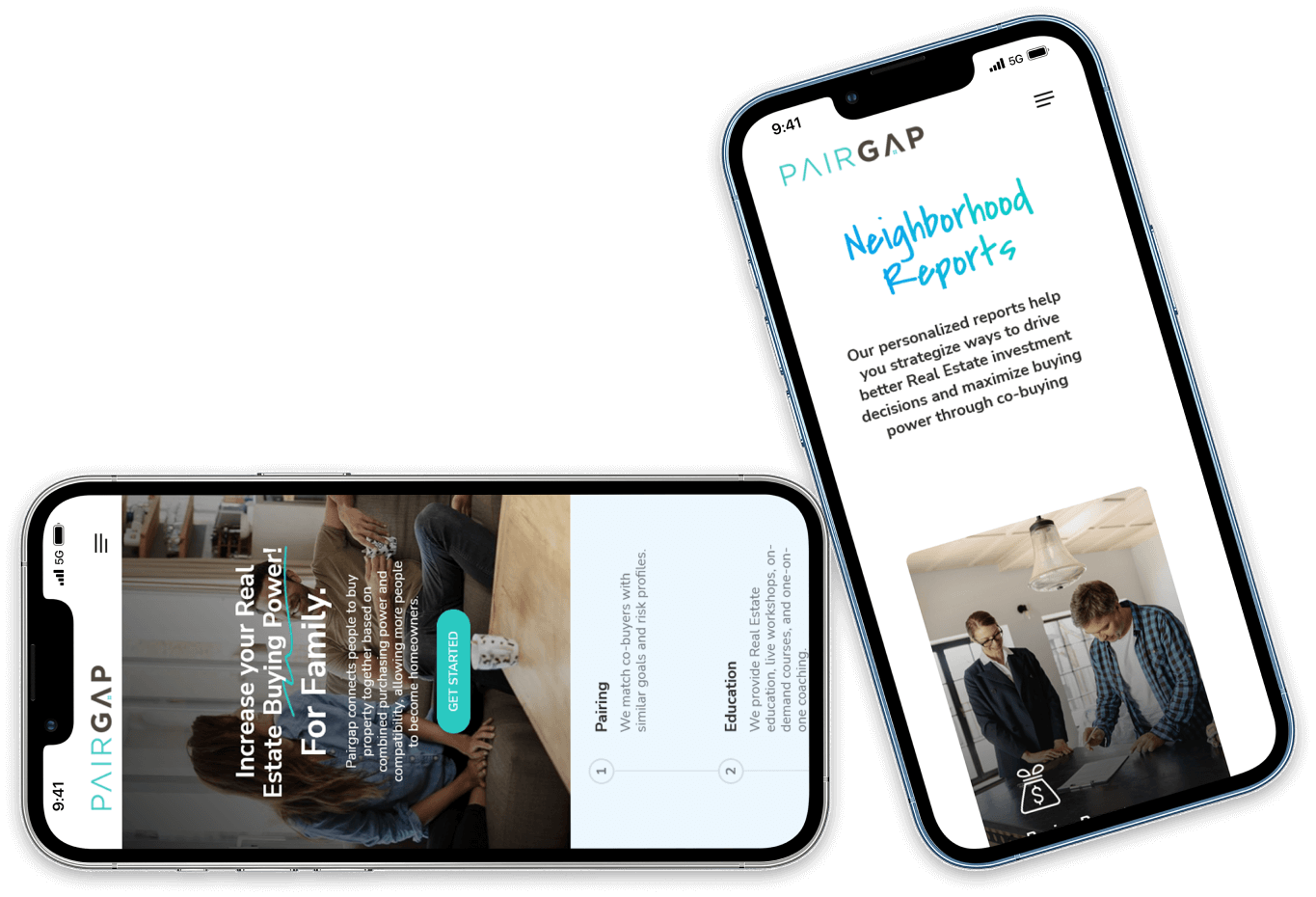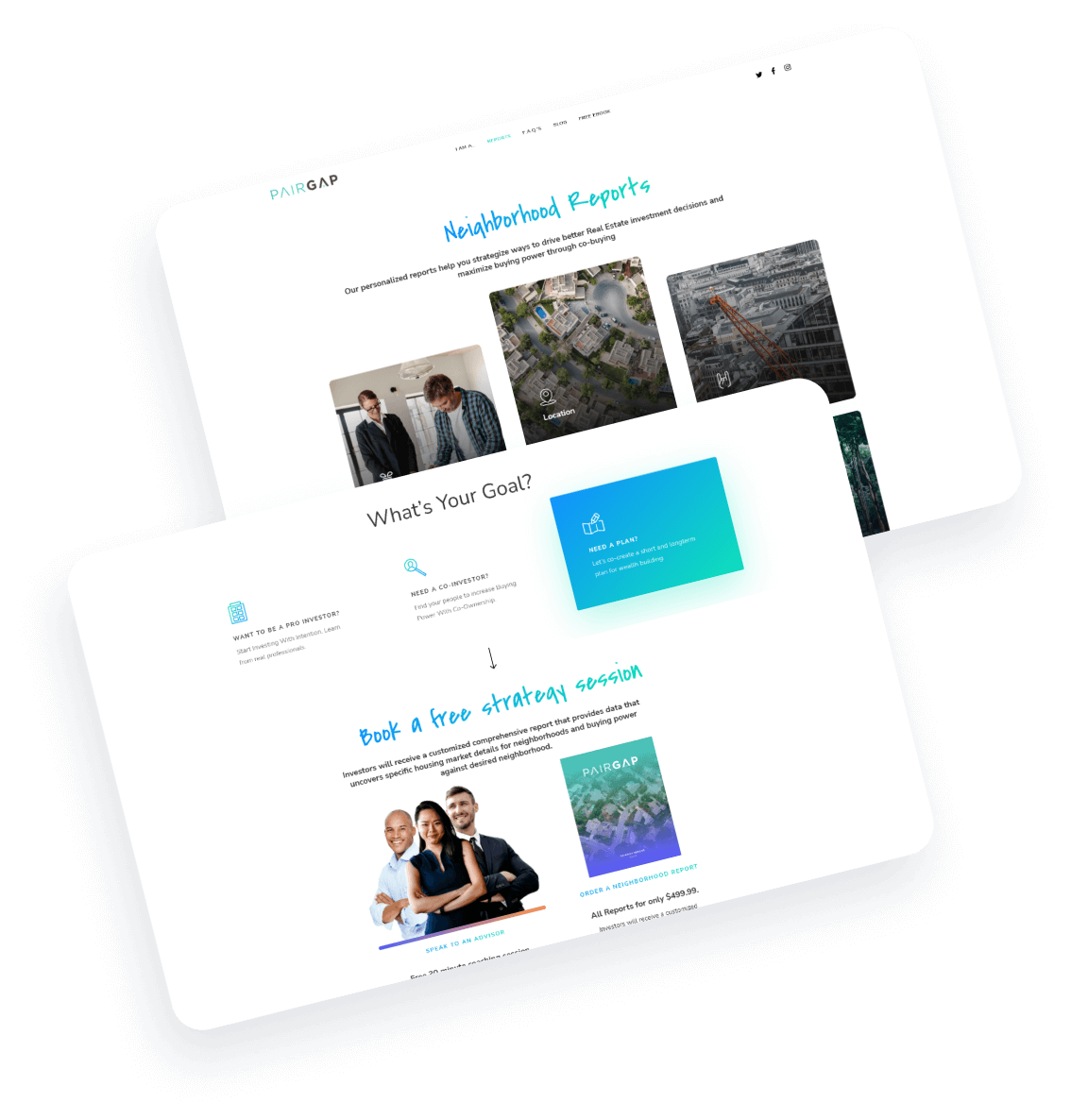 Reports
Our personalized reports help you strategize ways to drive better Real Estate investment decisions and maximize buying power through co-buying.
Profile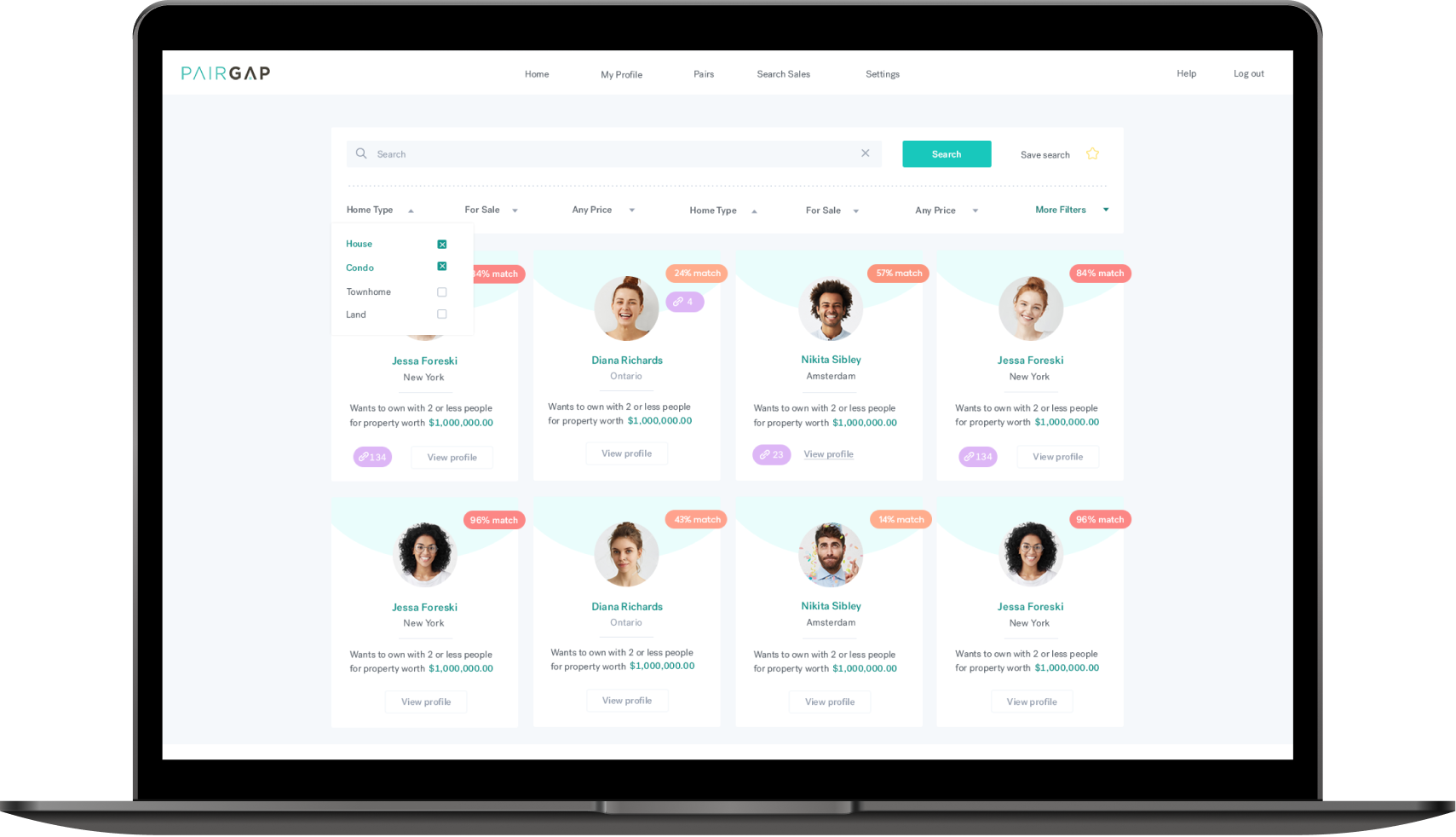 Speak to an Advisor
Free 30 minute coaching session.
Through our personalized report, we help you strategize ways to maximize your buying power through co-buying so you can purchase the ideal property in the neighborhood you wish to invest in.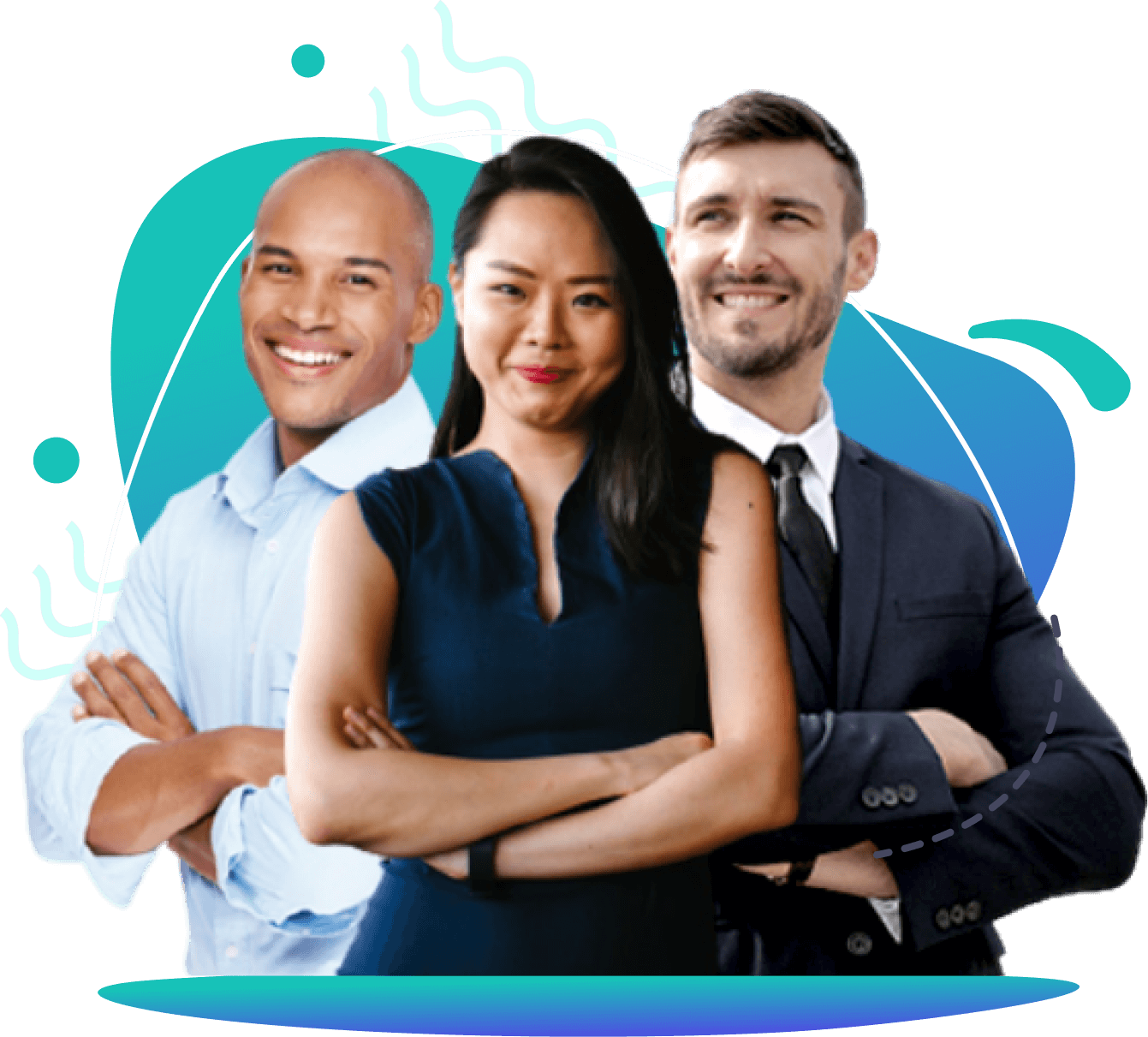 More pages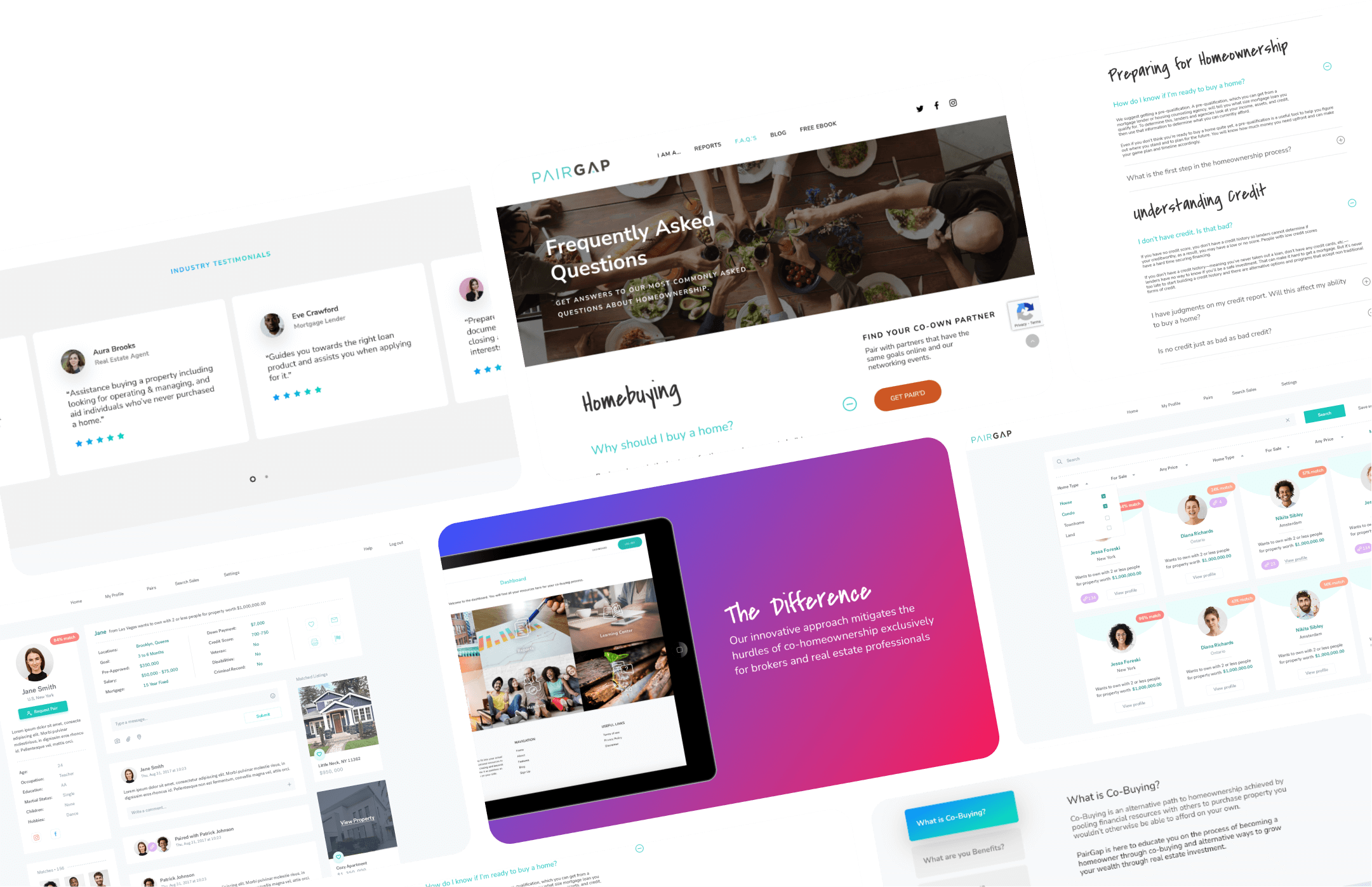 Branding
Naming
Branding
Logo Identity
Copy
Design
UX/UI Design
Visual Language
Website Design
Product Optimization
Development
Custom Web Development
Ecommerce
Community